Arizona is famously known for being a sunny state and the temperatures can often get scorching hot during the summer. Too much exposure to UV rays can lead to sunburn and risks for skin cancer. It's no small wonder why Arizona homes and businesses need shade solutions, for a number of reasons.
1. Protecting People from the Heat & Sun Exposure
Both commercial and residential spaces can benefit from having shade solutions by allowing family, guests and customers to spend more time outside for a comfortable and relaxing outdoor experience. Homeowners can entertain guests by the patio and business owners can offer customers an outdoor dining experience, for example.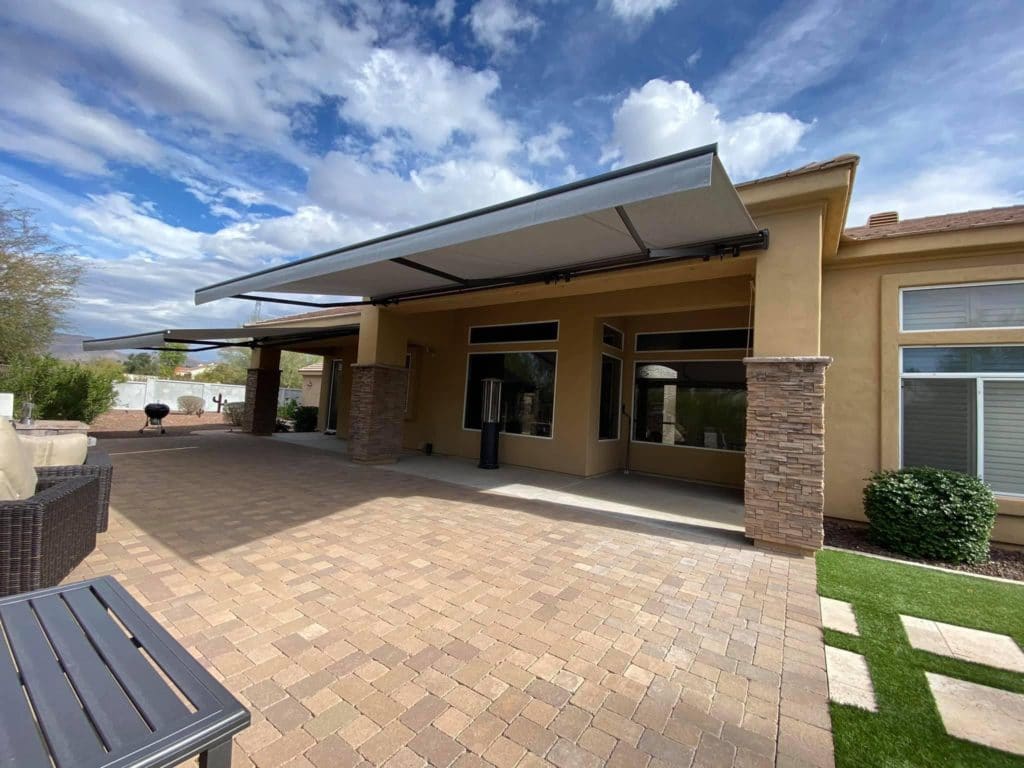 Cooling expenses can certainly skyrocket during the summers. Awnings, patio shades, and window sun screens can lower energy costs by up to 25% by keeping your home cool whenever the sun is up, saving you money on monthly energy expenses.
3. Enhancing Your Home or Business
You don't have to do a major renovation to your home or business to enhance it. You can simply extend your outdoor entertainment space with retractable awnings or optimize your patio area with motorized or manual exterior drop shades.  
This is especially relevant in Arizona when the heat of the sun could limit the space where you can have guests over, or where you can serve your customers.
Common Shades for Homes and Businesses
Whether you're a homeowner or a business owner, you will definitely need to look into shade solutions that are suitable for your needs. Here are some of which that you should consider:
It's really quite simple to keep your home or business cooler during the Arizona summers. Adding retractable awnings and exterior drop shades to your patio area can make all the difference in the comfort level experienced.
Shade Solutions for Your Home or Business
All Pro Shade Concepts is here to help you with retractable awnings, motorized/manual patio shades, and more that will protect your home or business from the scorching sun, as well as other elements. Trust All Pro as the most reliable shade provider in Arizona, as featured on ABC 15's Sonoran Living.
Contact us for a quote.
Get Shade Solutions from All Pro Shade Concepts
All Pro Shade Concepts is Arizona's most reliable shade installers. Catch us on ABC 15's Sonoran Living and see what we have to offer you. Since shade is a necessity in Arizona, we make sure to get you what you need to make your Arizona home as comfortable as possible.